1. Every weekend should be three days long. Or better yet, I should just work for myself.
2. The air conditioner in my apartment is on the fritz
again
. I'm so over this. We have a heat index of 100 degrees today.
3. This past weekend, I watched a lot of movies and managed to get some things done on my to-do list. I also took a lot of walks and worked a couple shifts. It was a good weekend.
4. My sister is getting married in 2.5 weeks. I can't believe it's time for it already. It feels like I was just asked to be a bridesmaid.
5. Along those lines: I wanted to say something like this to my sister the other night. The conversation went on for over an hour and a half. The question was, do we have our shoes and are our dresses altered. By the end, someone I don't know was talking about an overnight babysitter for the night of the rehearsal dinner.
6. I have an appointment with my doctor tomorrow to check the progress of the scarring from my surgery. It's healed quite well, actually!
7. Today is my 5 year anniversary at work. Sometimes, it feels like I've been here a lot longer. Other times, it doesn't seem to have been that long.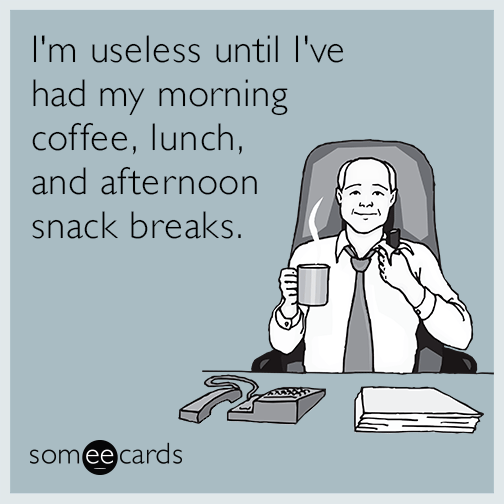 8. I spent many, many hours on my crochet project and it feels as if I have not made any marked progress. That's depressing.
9. Now that I'm in my 30s, I feel my apartment should be decorated for "grown up" like. Something more "adult". However, I do not have the funds to support this project.
10. If you use Outlook for email, you may know that there are 25 different color categories available to use. I have a use for each and every one of those 25 categories. This could be a problem if it didn't help me keep things organized. But, I know I can't be the only one.