Name of Book:
Romantically Challenged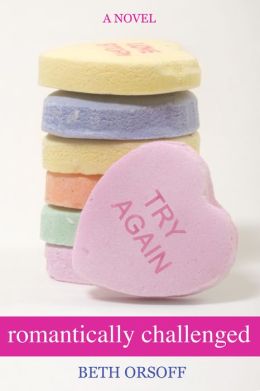 Summary:

From BN.com:

Think your love life is rotten? Meet Julie Burns, an L.A. entertainment lawyer who after being dumped and disgraced by her ex-boyfriend is now re-entering dating hell. All because she wants to find that one elusive commodity: a decent guy . . . who steals her heart, of course.

When Julie becomes convinced that finding The One is "just a numbers game," she sets out to increase her numbers by any means necessary. From chance meetings and blind dates to dating services and the wonderful world of the internet, Julie Burns will try anything to meet her man. And in the process, she discovers a secret or two about the single life: Sometimes love sneaks up on you when you least expect it—and even the worst first impressions can lead to surprising results…
What I Liked:

What single girl hasn't thought she was romantically challenged?

What a fun take on life as a singleton.
What I Didn't Like:

There is a particular character that was just doing her job, but it really causes a lot of problems.

I don't like her.
Overall Thoughts:

Like a lot of chick lit novels, this one was an easy read and not that intense.

I really liked it though because it falls under my "I don't like to read books that require a lot of brain power" mentality.
Final Rating:

Silver Star