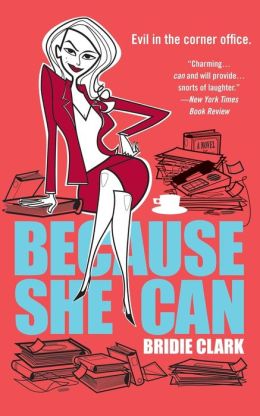 Summary:

From BN.com:

In a New York minute, Claire Truman lands both a plum position at a top publishing house and the man she's wanted for ten years...then reality intervenes. Her new boss is Vivian Grant, a notoriously ruthless tyrant known for her tirades, traumatized assistants, and tabloid-inspired bestsellers. Soon Claire's job is stealing more and more of her time and her relationship with her fiancé begins to feel the strain. It doesn't help that she's working late nights with a brilliant-and handsome-first-time author. As Vivian's outrageous demands continue to escalate, Claire wonders if she likes where the fast track is taking her-and worries about what she might turn into...
What I Liked:

It's a good story about a character that faces "real" problems and how they overcome them.
What I Didn't Like:

I'm not sure if I could relate to the main character too much because I have always said that if you don't like your situation, do something about it.

Although, it did take me a couple of years to do that, so….
Overall Thoughts:

I found this book to be a little more relatable than other chick lit books and I really enjoyed it.

But I have to wonder, do people like Vivian Clark actually exist?