Author:

Bram Stoker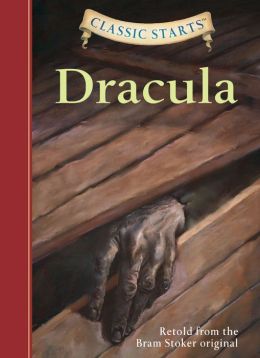 Summary:

From BN.com:

Acting on behalf of his firm of solicitors, Jonathan Harker travels to the Carpathian Mountains to finalize the sale of England's Carfax Abbey to Transylvanian noble Count Dracula. Little does he realize that, in doing so, he endangers all that he loves. For Dracula is one of the Un-Dead--a centuries-old vampire who sleeps by day and stalks by night, feasting on the blood of his helpless victims. Once on English soil, the count sets his sights on Jonathan's circle of associates, among them his beloved wife Mina. To thwart Dracula's evil designs, Jonathan and his friends will have to accept as truth the most preposterous superstitions concerning vampires, and in the company of legendary vampire hunter Abraham Van Helsing, embark on an unholy adventure for which even their worst nightmares have not prepared them.
What I Liked:

It's a classic!

The book is written in different characters perspectives throughout.

I especially loved the one chosen to close the book.
What I Didn't Like:

Renfield.

He's a very weird character and I wonder if he is even necessary.
Overall Thoughts:

Such a good story, but very, very weird.

I am so glad I read it though.
Final Rating:

Silver Star
Recommended?:

Yes, you must read this book.

Fair warning, it takes a little to get going, so stick with it.

It's so worth it.